Our professional staff includes clinicians who are trained in the fields of psychology, mental health counseling, marriage and family therapy, social work, alcohol and drug counseling, and dietitian nutrition. Our counselors also hold certifications in addictions counseling, nutrition, speaking, training, and coaching. The broad extent of our therapists' training and experience allows us to offer a wide range of services to our clients.
Our staff meets with individuals and groups, and holds classes and seminars, at our Ankeny and West Des Moines, Iowa, locations and online through telehealth. We are also available to bring our seminars and classes to your group or organization. We invite you to contact us for details or to schedule an event.
I began my career as an ordained minister in the Wesleyan Church. I was passionate about helping…
To those struggling to integrate their faith in difficult situations such as…
After a stint majoring in business and accounting, I felt called to work in the counseling…
Life brings many changes, transitions, loss and frustrations. Dealing with these issues can be…
My heart is for those who struggle with depression, feelings of inadequacies, anxiousness, trauma...
As a dietitian, I use a balanced approach to health and wellness, focusing on...
Healing takes place in the context of relationships. This belief, coupled with my faith…
I am passionate about helping individuals, women, and young adults discover who they truly are in Christ...
My passion is to support people in their reality growth of awareness and acknowledgement, leading to changes in thinking and living...
As a counselor, my desire is to provide compassion and discernment for every client. One of my…
My goal is to listen empathetically to my clients, meet them where they're at, and partner with them in...
My goal would be to empower you to strive to move towards the things you value and give you purpose despite...
I was born and raised in Iowa during Iowa's centennial year and graduated from Des Moines…
Carrie Wills,
Office Manager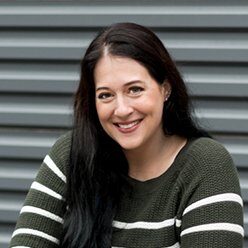 Sarah Heimbruch,
Marketing Manager, Billing & EMR Admin
Nathan McCormick,
Billing Specialist,
EMR Admin