Open for Appointments
We are monitoring the Government guidelines and will continue to update you as needed.
If you are sick, please call and reschedule your appointment.  If you have been exposed to someone who has tested positive, stay home and give your Counselor a call before your appointment. We can still do counseling through technology.
Thank you and be well!
Dr. Don Gilbert, CEO
We focus on solving your problems
Our professional staff includes clinicians who are trained in the fields of psychology, mental health counseling, marriage and family therapy, and social work. The broad extent of our therapists' training and experience allows us to offer a wide range of services to our clients.
Our professional training, experience, faith, and commitment to honoring each individual, enables us to offer counseling that empowers you with the tools, techniques, and confidence necessary to improve your life.
Many people don't understand addiction and substance abuse or dependency. They think those who struggle with addiction must lack moral substance or willpower. In reality, breaking the cycle of addiction takes far more than an iron will or even a desire to quit. Addictive substances and behaviors quite literally alter the chemistry of the brain…
Today is World Sleep Day and we are bringing you 6 tips to calm a racing mind, especially when it is keeping you from getting enough sleep! Does this sound familiar? You are laying in bed and once again you can't seem to fall asleep because your brain will not shut off. Perhaps it's a…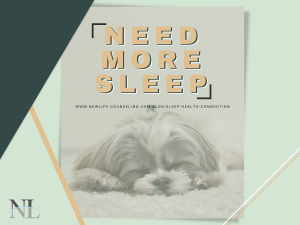 Good sleep is vital to your mental, emotional, and physical well-being. 5 tips to improve your sleep and mental health in part 1 of our self-care series: CBT/ talk therapy, journaling, sleep hygiene, blue lights, diet, exercise, and routine, and how lack of sleep truly effects a body.