Open for Appointments
We are monitoring the Government guidelines and will continue to update you as needed.
If you are sick, please call and reschedule your appointment.  If you have been exposed to someone who has tested positive, stay home and give your Counselor a call before your appointment. We can still do counseling through technology.
Thank you and be well!
Dr. Don Gilbert, CEO
We focus on solving your problems
Our professional staff includes clinicians who are trained in the fields of psychology, mental health counseling, marriage and family therapy, and social work. The broad extent of our therapists' training and experience allows us to offer a wide range of services to our clients.
Our professional training, experience, faith, and commitment to honoring each individual, enables us to offer counseling that empowers you with the tools, techniques, and confidence necessary to improve your life.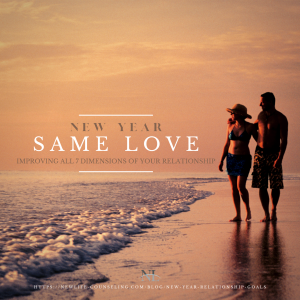 While you're busy writing down your personal goals for the year, use our completely free worksheet to reflect on your relationship and set intentions for the upcoming months.
Closeness and connection don't just happen; flourishing requires time, attention, and nourishment. Assessing your connection and commitment to grow your relationship is an important task. Taking time to talk and intentionally make a renewed commitment to each other can enhance your life together.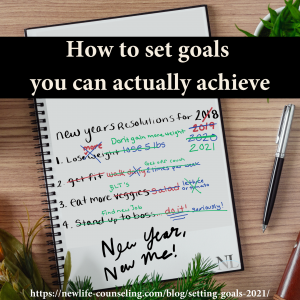 Say "no" to new year's resolutions and learn how to set effective goals, objectives, and action steps that actually set you up to succeed. Every year we hear all about New Year's resolutions or maybe you call them goals… but isn't this pretty much how they go? Year after year we set resolutions- which are…
For many 2020 has been a year of cancellation, job loss, loss of community, and loss of loved ones. This holiday season can be a reminder of who will not be with us and traditions that won't feel the same. Recognizing the grief you're experiencing is important to processing and finding a path forward. Here are some tips and practical ways to deal with your grief this holiday season.