Matt Ness, MA, LMHC, LMFT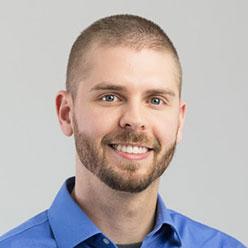 Through counseling, my desire is to meet couples and individuals wherever they are at, and walk with them through their own unique healing journey. I believe that in order for healing to occur we must first seek understanding of ourselves in relationship to others. Scripture explains that we are transformed as our hearts and minds are renewed. This happens best in community as we navigate through life's difficulties together. My passion involves serving in this process of redemption, whether in relationships or within an individual.
I completed my undergraduate studies at Central College, receiving a Bachelor of Arts in Psychology and Business Management. It was there that I recognized my gifting in the area of compassion and counseling, and was led to Wheaton College where I received a Master of Arts in Clinical Psychology. My studies included an emphasis in counseling individuals as well as couples. I have been providing therapy full-time since 2012. I now live in Van Meter with my wife and four kids, and attend Lutheran Church of Hope.
I am a Licensed Mental Health Counselor as well as a Licensed Marriage and Family Therapist in the state of Iowa, and am a provider for Wellmark/Blue Cross and Blue Shield insurance plans.
Contact Matt
Matt sees clients at the Ankeny and West Des Moines offices, please call for an appointment:
Ankeny Office
227 NW School Street
Ankeny, IA 50023
Phone: (515) 964-5003
West Des Moines Office
3737 Woodland Ave., Suite 430
West Des Moines, IA 50266
Phone: (515) 225-4006